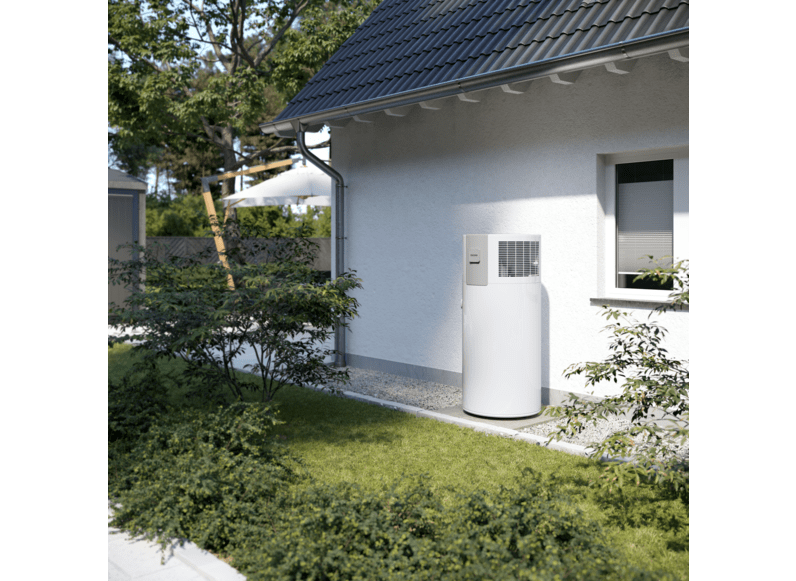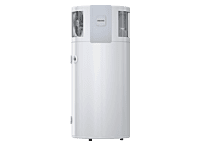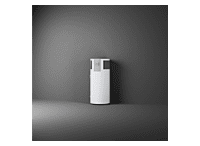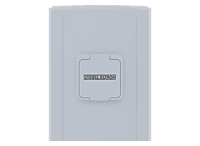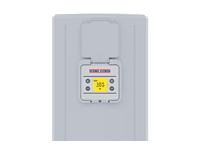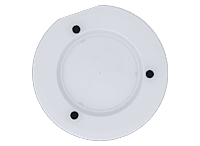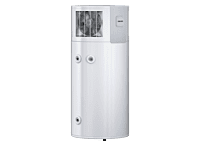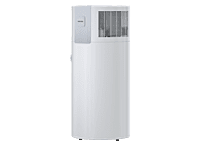 Stiebel Electron WWK 302 H
Rs.400,000.00
Rs.500,000.00
Become more self-sufficient at home
Self-sufficiency in your own home is an important factor.You can take a big step in the right direction with this DHW heat pump for outdoor installation.Not only does it use renewable sources for DHW heating, but with its superbly insulated cylinder, it also achieves excellent output values.For you, that means hot water for a bath or shower whenever you need it – with low energy consumption.
Easy to operate and connect
A user friendly LCD screen helps you operate the appliance. It shows you at a glance how much mixed water is currently available. What if you want to connect the heat pump to your photovoltaic system?Nothing could be simpler. The appliance comes with this option as standard, allowing you to make clever use of energy from the sun as well as the air.
DHW heat pump installed outdoors
Compact series for recirculation air mode
Hygienic DHW temperatures up to 65 °C achievable in efficient heat pump mode
Utilisation of environmental heat for energy efficient DHW heating
Highly reliable and cost saving due to the maintenance-free impressed current anode
Extremely quiet operation due to advanced acoustic separation
For supplying one or more draw-off points
Long service life and consistently high efficiency thanks to roll-bond heat exchanger
Technical data

Energy efficiency class, DHW heating (indoor air), load profile XL

Average heating output (A15 / W10-55)

Average heating output (A7 / W10-55)

Nominal load profile (EN 16147)

Nominal DHW temperature (EN 16147)

Maximum available nominal amount of DHW at 40 °C (EN 16147 / A20)

Heat-up time (EN 16147 / A20)

Average sound pressure level at 1 m distance, free field

Sound power level (EN 12102)

Min./max. application limits, heat source for heat pump operation

Min./max. application limits for heat source

Max. DHW temperature with heat pump

Min. DHW temperature with heat pump

1/N/PE 220-240 V 50/60 Hz

Max. mixed water amount at 40 °C

Energy efficiency class in accordance with EU Regulation no. 812/2013



Installation Information:
Please ask your local power supply utility or a registered electrician to install appliances that are not fully wired, i.e. ready to plug in. The electrician should also be able to assist you with obtaining the agreement of the respective power supply utility required for the appliance installation.